Please contact us if you wish to make a referral to our service. 
Please contact us if you wish to make a referral to our service. It would be helpful if you or your referrer could provide some details about the challenges you would like help with.
Within one week of receiving your referral a practitioner will call you to gain an understanding of your current challenges and determine whether P2P can help you and your family.
Pregnancy to Parenthood Clinic's Location: We are located within the Clinical School (I on the map) at Joondalup Health Campus. You can access the Clinical School through the Joondalup Private Hospital Entrance.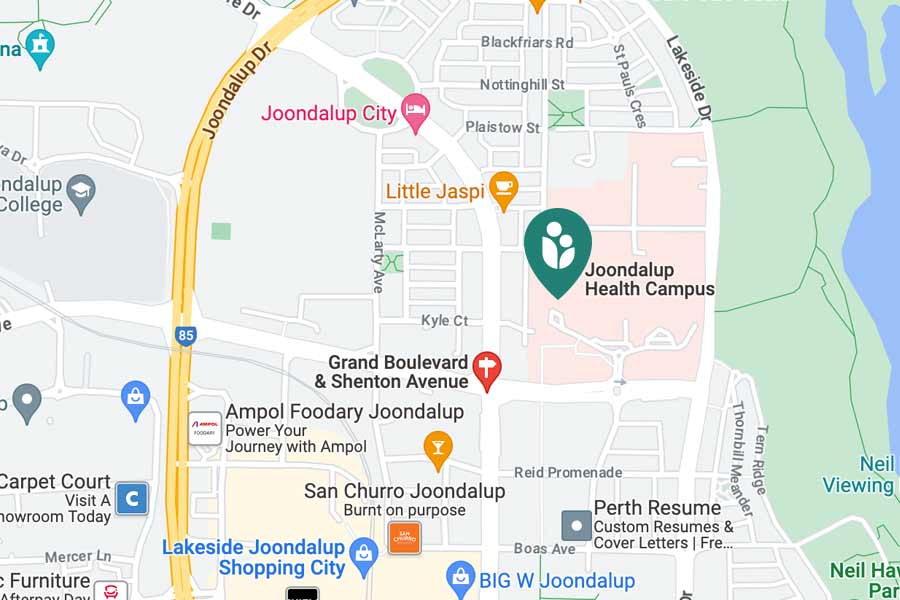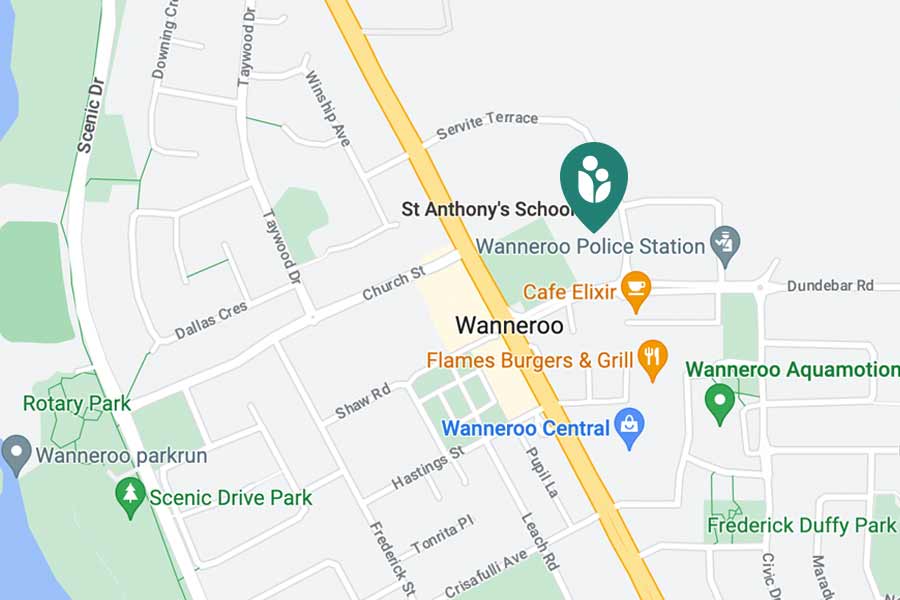 Our most frequently asked questions
We are sure that you will have questions. Take a look at our most frequently asked questions or Get in Touch to learn more.
Who does P2P support?
We provide psychological counselling sessions to expectant and new parents and their very young children. Families are eligible for P2P services if they have a diagnosis of, or are at risk of developing, a perinatal mood or anxiety disorder and who:
are pregnant; or `
have a baby up to 24 months old.
Support is also provided to people who have experienced a stillbirth, miscarriage or termination within the last 12 months. Partners can access these specialised services as well.
Are there any out-of-pocket expenses?
There will be no costs associated with attending P2P.
Do I need a mental health care plan from my GP?
No, you do not need a mental health care plan from your GP, however we encourage you to obtain one if you can. As part of our intake process, we will liaise with your GP and any other health professionals that you are seeing.
How many counselling sessions can I access?
This is a tricky question to answer as each family has their own unique needs that require a different number of sessions. When you start at P2P we will provide you with as many sessions as you require within a 12-to-18-month period. Typically, families attend anywhere between 15 to 40 weekly sessions depending on your individual needs. If difficulties persist beyond 1 year and you need more long term and intensive support then we facilitate a transfer to an alternative, more appropriate service.
Will I be seeing a trainee for my counselling sessions at P2P?
Yes, it is likely that your P2P practitioner will be a trainee as we are a student led clinic. Each trainee is carefully selected and closely supervised during the 6-to-12-month placement. The trainee is supervised weekly by an experienced PIMH Supervisor and he/she may join some of your counselling sessions.
How soon will my first session be?
Once your referral has been accepted, we will book an appointment with a practitioner as soon as possible. This will depend on the length of the waiting list, your availability and the availability of the practitioner.
What can I expect from the counselling sessions?
If you have had your baby, we encourage you to bring him/her to sessions. The first 4 sessions will gather information needed to complete a comprehensive assessment. This includes exploring your needs and concerns, understanding what is contributing to your emotional difficulties and learning about your journey to parenthood and your own experiences of being parented. We also explore all the aspects of your relationship with your baby and how your baby's development is tracking. A written report including the information gathered across the 4 sessions is prepared by your practitioner and reviewed with you in a feedback session. Our practitioners are specially trained in perinatal and infant mental health and from here, goals are developed, and you (and partner) and your baby (if postpartum) will begin counselling sessions.
Our team are ready to support parents to be responsive, sensitive, and nurturing to their baby in their everyday parenting. Get in touch today to start your journey.